R HEALY & SON
FUNERAL DIRECTORS
R Healy & Son is one of Ireland's longest established funeral directors. We're a family run business for three generations, serving Carlow families since 1944.
We are professional, personal and respectful. We've earned a reputation for providing a service which encompasses sensitivity and confidentiality in respect of every request and detail involved in providing for the wishes of the deceased and bereaved.

We have experience of arranging funerals across all religions and cultures including Humanist and Civil Funerals.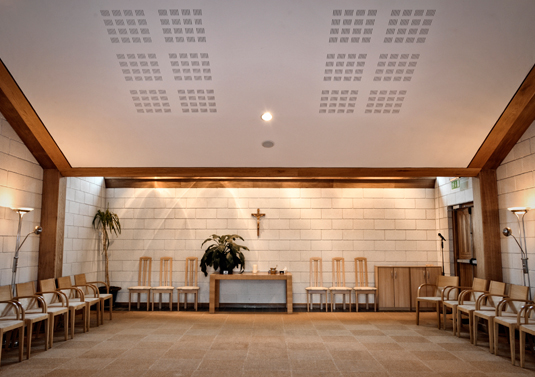 Three generations of the Healy Family have been serving the People of Carlow.
Richard Healy (1911 – 1993) founded the funeral business in March 1944. He was a local entrepreneur and a relatively modest well known marathon athlete, known throughout the county of Carlow and the business flourished under him. In 1960 he was joined by his only son Pat (hence the name R. Healy & Son).
At this time Richard carried out the business from his home in College Street, Carlow. As the business increased it was evident that extra space and facilities were needed and Pat and his wife Cora bought Pollerton Castle, Carlow to fill this need.
There Pat built a warehouse to house vehicles and coffins and in 1979 he built Carlow's first funeral home and it proved a great addition to the firm.
---
In the late 1970's Pat was joined by his eldest son Conor who trained as one of Ireland's first embalmers which added greatly to the service to Carlow families. Sadly Conor died on March 1st 2005 at the age of 40.
In the early 1990's Pat was joined by Rory Healy in the business. Today Rory runs the business from the office at Pollerton Castle looking after all aspects of the funeral business.
Following Conor's untimely death Niall Healy joined the firm and worked alongside Pat and Rory in the business, again sadly for the Healy family, Niall died on April 8th 2013 at the age of 47.
The corporate firm of R. Healy & Son (Funeral) Limited was incorporated in January 1996 and the where the third generation were made directors.
The business continued to expand and in 2003 the funeral home was extended to accommodate the extra needs of families and to incorporate a coffin showroom.
The current directors of the firm are Cora Healy & Rory P. Healy.
---